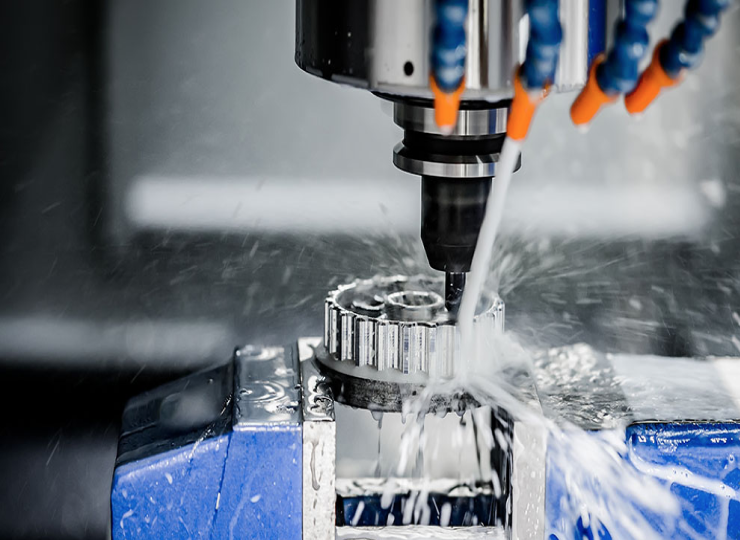 It is impossible to imagine modern production facilities without sophisticated process equipment, which enables to significantly increase performance, improve product quality and reduce risks caused by human factors.
Pharmaceutical companies have always kept in step with the times, sometimes pushing for progress by developing new technologies, machinery and equipment to enhance the quality and safety of manufactured medicinal products.
Like any other equipment, equipment used in the pharmaceutical industry requires periodic repair, including replacement of its parts and/or assemblies. Such parts are manufactured only on high-precision metalworking equipment, using special cutting tools and specific metal processing technologies. In addition, most parts, especially those that come into contact with the product, must be made of AISI 304 or 316L stainless steel. These materials are viscous and difficult to process, and it has become almost impossible to obtain a high-quality component with precise dimensions without up-to-date metalworking equipment.
Since 2011, Validation Center has been providing services on validation, design and supply of measuring equipment for the pharmaceutical industry and has proved to be a reliable partner. We keep moving forward, so we decided to add metalworking services to our portfolio and offer them to pharmaceutical companies.
We have built a modern metalworking workshop and equipped it with a new high-precision milling machine OKUMA operated by true industry professionals. Our main specialization is the processing of stainless steel and the manufacture of high-quality analogs of tooling and components for any pharmaceutical equipment.
We will be glad to see you among our customers!
A new level of metalworking for pharmaceutical companies