Validation of computerized systems covers the entire life cycle of a computerized system from design until decommissioning.
Validation of computerized systems is the process of achieving and maintaining compliance with applicable GxP regulations and fitness for intended use by:
the adoption of principles, approaches, and life cycle activities within the framework of validation plans and reports;

the application of appropriate operational controls throughout the life of the system.
GAMP 5 serves as guidance for establishing the system and performing validation of computerized systems. GAMP are not regulations but guidelines defining strategy and providing general recommendations. The validation of computerized systems is also regulated by EU GMP Annex 11: Computerized Systems and 21CFR Part 11 FDA USA Electronic Records; Electronic Signatures.
According to GAMP, computerized systems are divided into 5 categories:
Operating systems;

Firmware (software program on the hardware device);

Standard software;

Configured software;
Documentation for Computerized system validation:
User Requirements Specification (URS) is the specification for the development of computerized systems;

Design;

Functional Specification (FS);
Technical Specification (TS);

Configuration Specification (CS);

SOP on operation and maintenance.
Relevant design, URS and FS are the components of successful implementation of the first stage of validation – design qualification (DQ).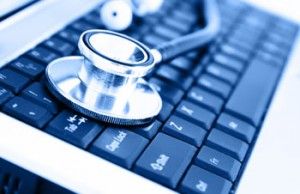 Installation qualification (IQ) verifies the proper installation and configuration of equipment, completeness and relevance of the delivered documentation, compliance of hardware with TS, compliance of equipment appearance and its labeling.
Operational qualification (ОQ) verifies that an adequate number of personnel has been trained, all relevant documents (SOPs) are available, systems and related devices function as intended. Besides, test conditions should most closely resemble the real conditions of the system in its operating environment.
Performance qualification (РQ) involves verifying that the systems operate properly in accordance with the established requirements.
The scope of testing performed during computerized system validation is defined by the criticality of the process managed by this system, complexity of the system, technologies and software. Tests can include such stages as validation of 1C, validation of management systems, and validation of SCADA.
Detailed tests of computerized systems, taking into account the complexity of the system, technology and software.