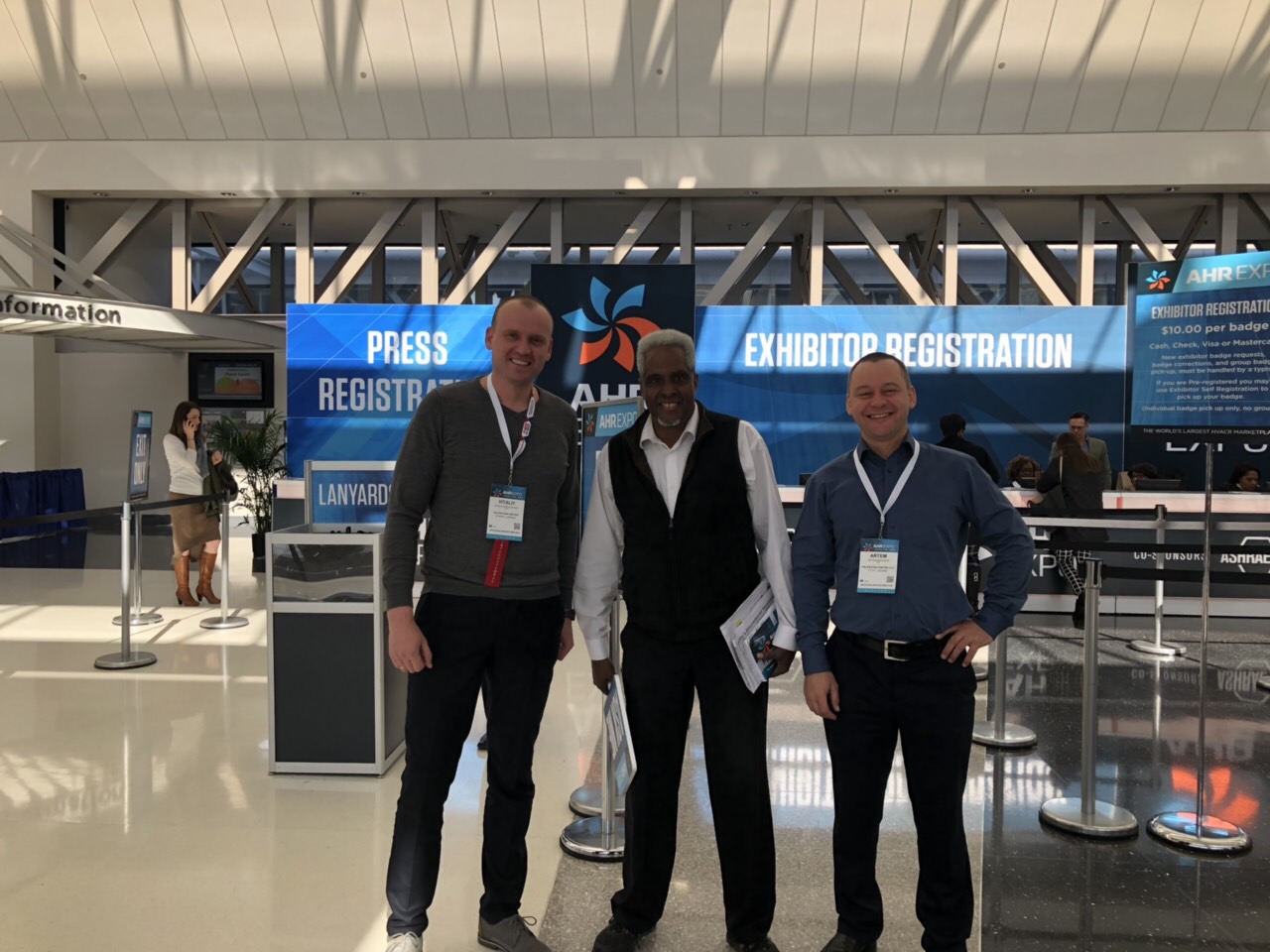 The company Validation Center participated in the AHR Expo held on 14-16 January 2019 in Atlanta, USA.
The AHR Expo provides a unique forum where manufacturers of all specialties, whether a major industry brand or an innovative start-up, can come together to share ideas and demonstrate the future of HVAC technology under one roof. Since 1930, the AHR Expo has remained the industry's best place to explore the latest trends and applications and to cultivate mutually beneficial business relationships.
On behalf of our company, we would like to thank all the participants and promoters for such a wonderful event. We had a productive time, met our long-standing partners, got acquainted with new ones, communicated with global manufacturers of measurement equipment, and got information about new products and trends.
Participation in the AHR Expo on 14-16 January 2019