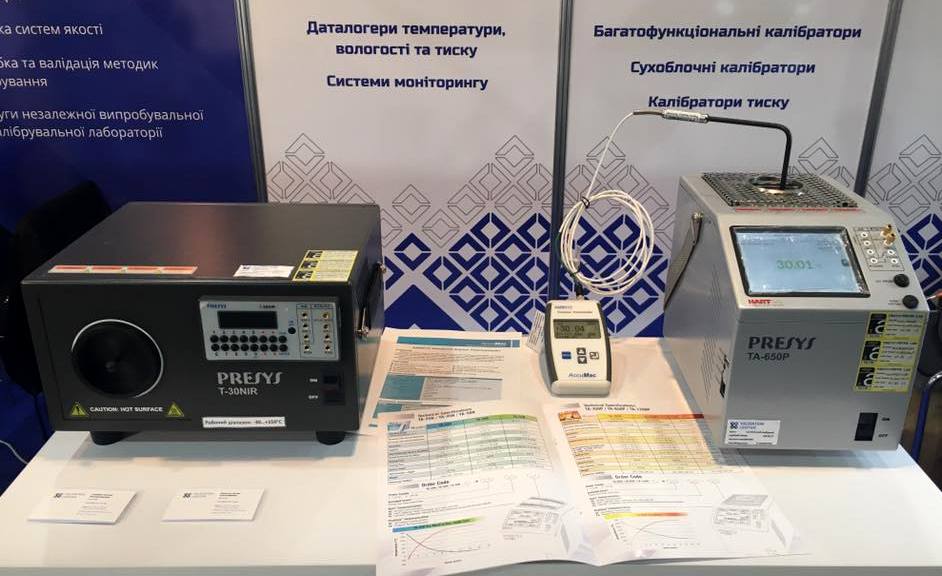 Validation Center participated in the IX International Exhibition of equipment and technology for the pharmaceutical Industry PHARMATechExpo held on October 17-19, 2018. The entire process of pharmaceutical manufacturing – from the development of substances and quality control of raw materials, pharmaceutical manufacturing equipment, and packaging technologies to the transportation and storage of medicines was presented at the exhibition.
All participants and guests of the exhibition who visited our booth had an opportunity to get acquainted with MadgeTech (USA) measurement equipment and data logging solutions. We observed a high level of interest shown in our data loggers for monitoring sterilization and freeze-drying processes, wireless systems for monitoring environmental parameters, data loggers for measuring temperature during shipping, and data loggers for equipment qualification.
At our stand, we presented calibration and reference equipment for performing a periodical assessment of the accuracy of measurement instruments and, where applicable, calibration of temperature, humidity, pressure, and electrical signals from Kambic (Slovenia), Presys (Brazil), Fensor (France), MBW (Switzerland), AccuMac (USA) along with MadgeTech measuring instruments. A particular interest in climatic chambers, liquid calibration baths, portable calibrators for temperature, pressure and electrical signals, a unique humidity generator, and dew point, humidity and temperature reference standards possessing remarkable metrological characteristics was also expressed.
Many visitors attended our booth to get information about new products and expressed their gratitude for our work, which undoubtedly made us very happy. We met new prospective partners and had another opportunity to see that the interest in our equipment is very high. Real-time high-temperature data loggers allowing the validation of sterilization processes were especially popular with customers.
In our opinion, equipping Ukrainian industrial enterprises with quality high-precision measuring instruments, calibration and test equipment will certainly lead to the improvement of quality standards of the delivered products and their competitiveness in the domestic and foreign markets.
We thank all the visitors for visiting our booth.
We keep on moving towards innovations and searching for new solutions for measurement and calibration!
Participation in the exhibition of equipment and technology for the pharmaceutical Industry