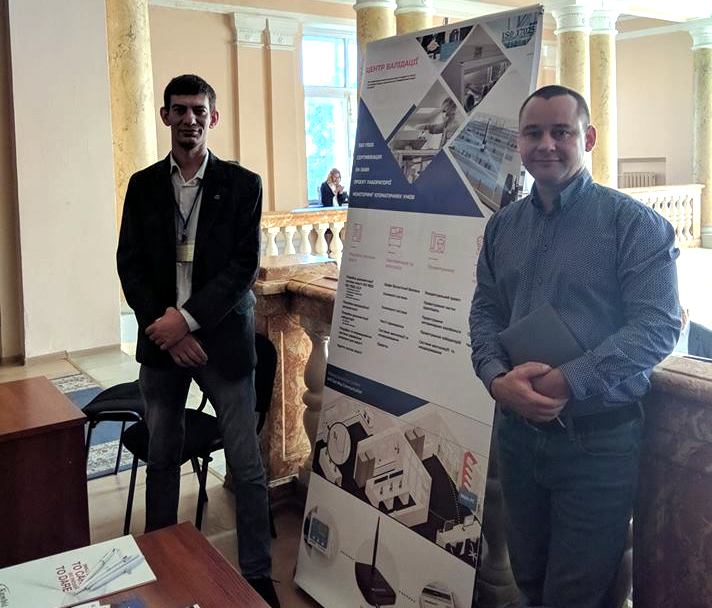 Validation Center participated as a sponsor in the International Scientific and Practical Conference "Problems of biological safety and control of transboundary and emerging infectious diseases (African swine fever, nodular dermatitis of cattle, foot and mouth disease, brucellosis, highly pathogenic avian influenza)" held on September 17-19, 2018 at Kharkiv Petrо Vasilenko National Technical University of Agriculture. The conference was dedicated to the 95th anniversary of the foundation of the National Scientific Center "Institute of Experimental and Clinical Veterinary Medicine" and the 90th anniversary of the birth of Gennadii Krasnikov, the prominent Ukrainian veterinary virologist, immunologist, pathologist, and academician of the National Academy of Agrarian Sciences of Ukraine.
The event was intended for a wide audience of experts from the State Service of Ukraine on Food Safety and Consumer Protection, laboratory workers, and veterinary practitioners. The symposium program included lectures on problems of analysis of episodic situations and development of innovative control methods of African swine fever and nodular dermatitis of cattle, presented by scientists from the USA, Canada, Great Britain, Sweden, Poland, Turkey, and other countries.
The employees of our company presented information about the company's services in design, validation, and quality system development and demonstrated our high-precision equipment for laboratories, namely monitoring systems and climatic chambers made in the USA and Slovenia respectively.
Conference papers can be found in the Interagency scientific thematic collection "Veterinary Medicine" included in the list of specialized publications of the Department of Personnel Certification of the Ministry of Education and Science of Ukraine, and in RSCI–e-Library and Google Scholar, international scientific metric databases.
Problems of biological safety and control of transboundary and emerging infectious diseases