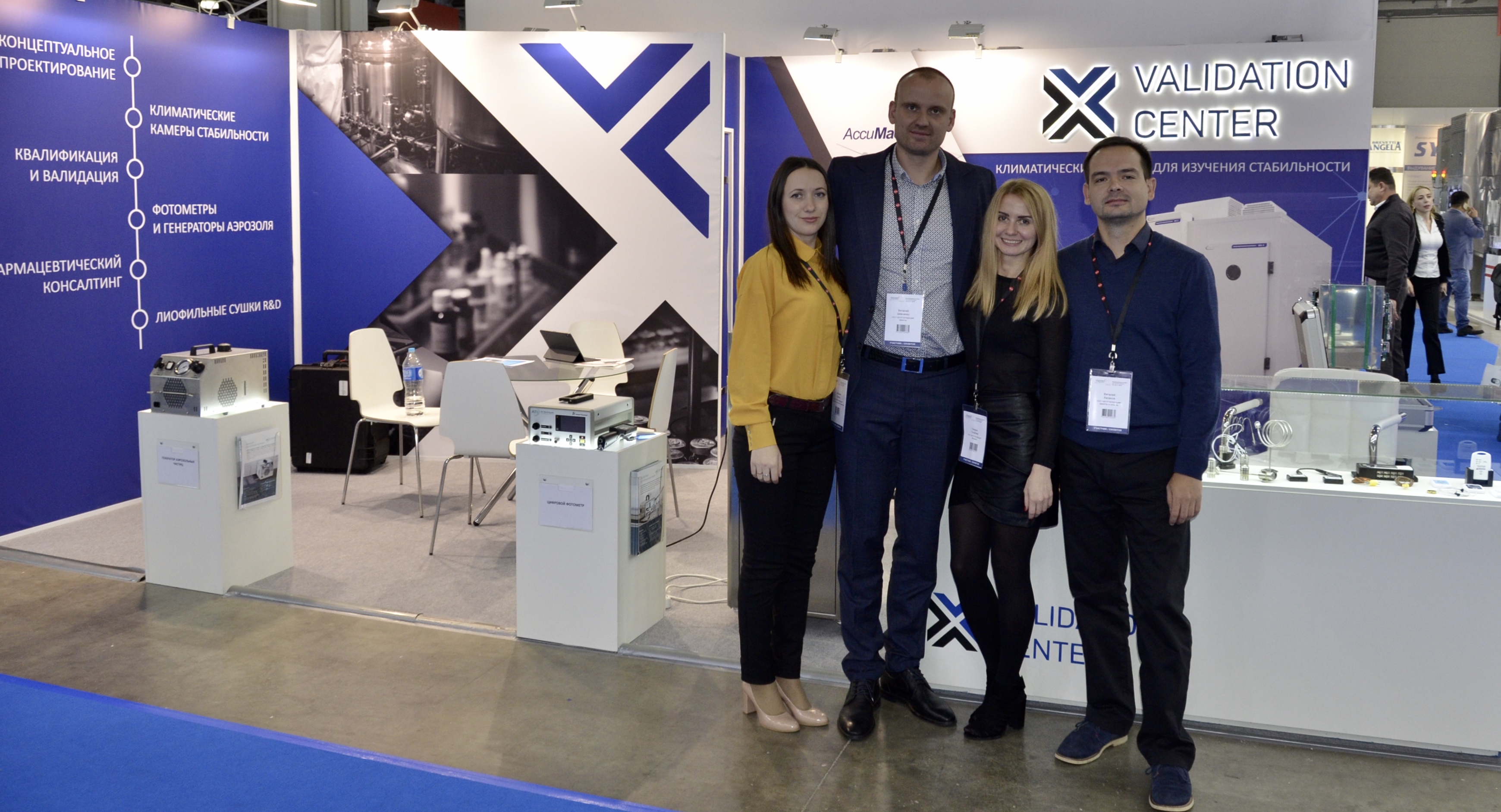 Our company Validation Center participated in the 21st International exhibition of equipment, raw materials and technologies for pharmaceutical production Pharmtech & Ingredients 2019 held on November 19 – 22, 2019, in Moscow.
At our booth, we had the opportunity to introduce all participants and visitors of the exhibition measuring instruments, already familiar to many, for qualification of high and low temperature equipment (MadgeTech, USA) as well as get them acquainted with new solutions for integrity testing of HEPA from ATI (USA) – aerosol generators and digital photometers.
Visitors expressed a keen interest in stability testing climatic chambers for pharmaceuticals, freeze dryers and pass boxes manufactured by Kambic (Slovenia).
Many visitors attended our booth to get information about the latest products from foreign manufacturers and get consultations on finding solutions to their problems. For ourselves, we found new prospective partners and had another opportunity to see that the interest in our equipment is very high.
We thank all the visitors for visiting our booth!
We keep on moving towards innovations!
Participation in the largest International pharmaceutical exhibition in Russia and the CIS