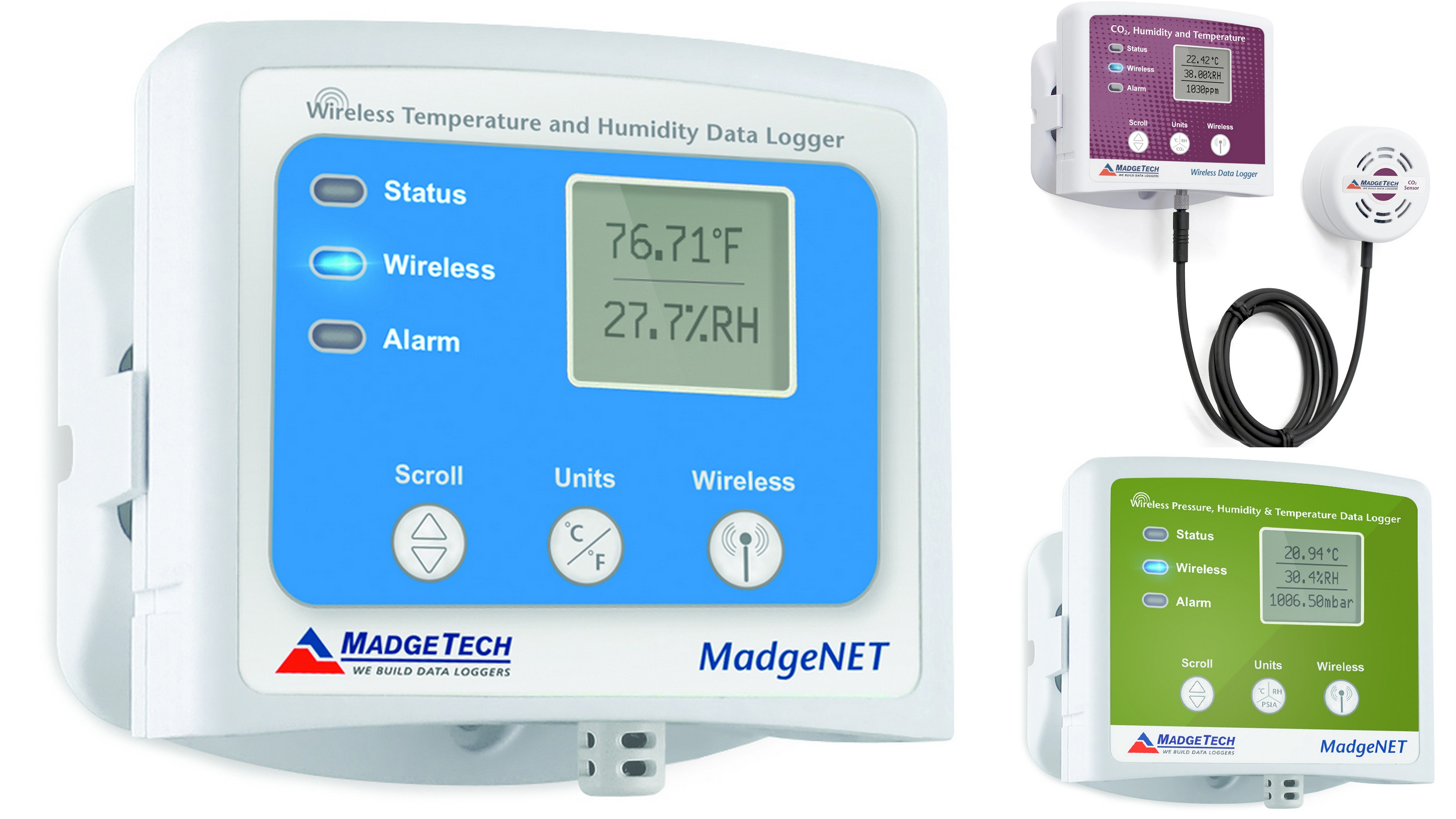 Taking into account the ever-increasing expenditures on quality assurance and the search for new active pharmaceutical ingredients as well as research and development results, the economic impact of monitoring system failure is greater than ever before. All monitoring methods, whether wired, wireless or standalone, need to be thoroughly studied for systemic weaknesses that can cause human errors and, as a result, compromise product quality, increase system failure probabilities, and overall cost of ownership.
Monitoring in the following facilities of pharmaceutical companies, such as warehouses, refrigerators, freezers, and stability chambers, can be carried out with the help of
1. Paper-based chart recorders;
2. Standalone data loggers;
3. Wired monitoring systems;
4. Wireless monitoring systems.
Each method of data communication has its advantages and disadvantages. However, when it comes to monitoring involving the public health system, the advantages of one method over another should be clearly defined.
Paper-based chart recorders
Paper-based chart recorders can still be found on the market, but this technology has long been considered obsolete due to the considerable costs of its maintenance, evident risks resulting from data post-processing, lack of alarm notifications, and event logs. It takes many hours for personnel to analyze the received data and control the charge level to replace a battery on time. When using AC-power-based recorders without extra batteries, there is no possibility for continuous data recording in the event of power failure. Auditors know that the trouble-free operation of paper-based chart recorders depends largely on personnel who must promptly replace paper, ink cartridges and constantly analyze the received data. That is why there is a high probability of human error.
Unlike paper-based chart recorders, standalone data loggers might be a more reliable solution. However, they also require significant costs for operating personnel that has to download data manually from each monitoring point, which is especially labor-consuming for large plants where hundreds of data loggers are required. The most common sources of errors while operating such systems involve neglecting to download data before the storage capacity of the instrument is exceeded and ongoing monitoring of the battery charge level.
When considering technology investments as methods to automate routine tasks and minimize risks associated with potential human errors, standalone recorders are not the best choice unless they are applied for the monitoring of a small number of areas.
Wired monitoring systems with

PSU

power

backup
The pharmaceutical industry, like many other production spheres, relies on a wired infrastructure using Ethernet standards for data transmission. Pulse power supply units (PSU) keep server and monitoring instruments operational in case of a power outage. However, this amount of time will be limited by the capacity of PSU components, which should be taken into account while designing the system. System maintenance must be ensured within an existing framework. The main disadvantages of wired monitoring systems are the development of a detailed design, installation of cables, routine PSU maintenance with periodic replacement of batteries, and the fixed location of data loggers, which will lead to many problems when performing further maintenance and calibration.
Wireless monitoring systems
For many pharmaceutical companies, especially in facilities where there are difficulties in running Ethernet cables, wireless communications can be a convenient and economically reasonable way to organize the monitoring system.
Among the major advantages of wireless communications are ease of installation, zero costs for wired network installation, the ability to locate devices in inaccessible areas, ease of subsequent maintenance, and calibration.
The disadvantage of a wireless system is that the signal might be temporarily interrupted if there are any interfering sources from the process equipment or data exchange devices communicating at closely spaced bands. However, obstructions blocking the signal can be overcome by using a sufficient number of devices intensifying the wireless signal.
Regardless of the choice of a monitoring system, a continuous record of data and events is a key requirement that needs to be taken into consideration. If a monitoring system experiences network or power interruptions, then, assuming the need for a continuous data record, the monitoring system has to store all data that cannot be communicated in real-time.
There are two security aspects according to FDA 21 CFR Part 11: data protection from unauthorized access and prevention of data alteration. Data security starts from the measurement device and ends at a defined collection point, as a rule, a network server. Secure access is achieved by specific levels of permissions given to authorized users and other protocols for ensuring authenticity.
Devices communicate data using protocols that can be either open or closed. An open protocol means that anyone can potentially access the files of the monitoring system. A secure monitoring system ensures that the measurement device has a secure protocol in addition to other authentication and confidentiality features.
Whether you use standalone data loggers, wired or wireless devices for measuring temperature and humidity, it is important to understand the limitations of each method. Standalone data loggers in comparison with more automated wired or wireless monitoring systems are less preferable.
Data transmission rate and low probability of signal interruption are the advantages of wireless systems, but their high cost, detailed elaboration of URS for system implementation, the need to perform design works, and a sufficient number of specialized personnel required for installation belong to their disadvantages.
Today, wireless monitoring systems are ready-to-use solutions, which do not require any special knowledge and are ready for operation immediately after unpacking.
Process validation. Validation of Computerized Systems. Qualification of facilities and equipment. Conceptual design. Monitoring systems. Transport monitoring. Data loggers for sterilization. Data loggers for lyophilization.